Ford Escort Water Pump Leaking / Problems - Focus / Fiesta / Zetec Engine, Please look for my facebook page - http://tinyurl.com/FordHelp
My P Reg 1800 Ghia Cabriolet is leaking water from the pump.
I do not think I will repair this due to the problems and value of the car. Shame as it is a very solid shell but has done 120K and has just a couple weeks MOT left..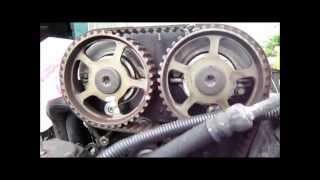 Ford Escort Water Pump Leaking / Problems - Focus / Fiesta / Zetec Engine
Download Video