2013 Ford Focus SE for sale in WAHIAWA, HI, Click here to learn more about this vehicle: http://www.topvalueauto.com/vehicle-details/9714c9803a78844a831375cd16a61de6/default.html
Fully loaded Focus in brand new condition. Still under full factory bumper to bumper warranty. New tires, Black with black leather interior, Sunroof, Rims, Spoiler, beautiful looking car that gets 35+mpg.
Military bad credit or no credit, 0 down. Bring in part of your tax return to get no credit check financing.
www.TopValueAuto.com
Click here to visit our website: http://www.topvalueauto.com.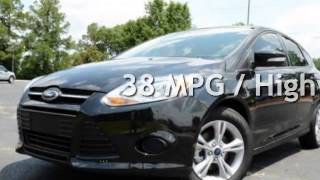 2013 Ford Focus SE for sale in WAHIAWA, HI
Download Video