Fitting ISOFIX to Ford Focus Mk2 (2006) in 15 minutes, How to DIY fit the Ford ISOFIX bracket (part no. 1357238) to a Mk2 Ford Focus, in around 15 minutes.
Tools required: Flat head screwdriver (to push clasp), Torx T50 head socket (to fit T50 bolts).
No removal of seat belts or any other bolts should be required.
This guide is for reference only, based on my DIY attempt at fitting ISOFIX. If in doubt consult a qualified mechanic and not YouTube.
Yes I know my car needs a clean..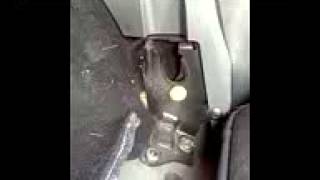 Fitting ISOFIX to Ford Focus Mk2 (2006) in 15 minutes
Download Video