New Ford Focus RS, Porsche 911 GTS Club Coupe, Mercedes S Class Cabrio, Porsche has a special edition Porsche 911 for its 60th Porsche Club of America anniversary (they'll use any reason to make a new car). Ford releases a teaser video of the Focus RS, and Mercedes is dropping the top off the new S class. Plus, a top of the line SUV from Audi called the Q8, and it's Friday so we'll have another round of Rapid Fire News! That and more all today on Fast Lane Daily, hosted by Derek D!
Focus RS teaser:
http://youtu.be/M-5HKThVcYw
FLD Twitter:
http://bit.ly/14WmK60
FLD Facebook:
http://on.fb.me/120yqjQ
FLD on Instagram:
http://bit.ly/10Yl3oa
Derek D Twitter:
http://www.twitter.com/theDerekD
Have a tip? Email us:
tips@fastlanedaily.com
FLD wear:
http://fastlanedaily.spreadshirt.com
Get the FastLaneDaily Podcast on iTunes:
http://itunes.apple.com/us/podcast/fast-lane-daily/id525614536.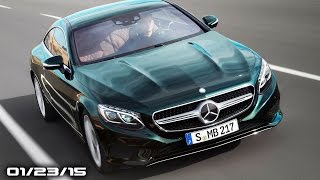 New Ford Focus RS, Porsche 911 GTS Club Coupe, Mercedes S Class Cabrio
Download Video